Choosing a business center is a big decision, and you probably have questions and concerns before making your decision. To help you as much as possible, we have collected the most common questions we receive about our offices and services. Can't find the answer to your question? Get in touch with us at 073-250 38 00 or hej@kontorshotellistockholm.se.
Frequently asked questions and answers about our offices
What is a business center?
A business center (often called coworking spaces) offers flexible offices for companies in different variants with short periods of notice and flexible agreements. We offer private offices, shared offices, and virtual spaces where full service is included.
Why should I choose a coworking space instead of a traditional office?
Many people choose coworking spaces because of their flexibility. Our contract periods are ongoing, with a short and flexible notice period of three months. The ability to quickly and easily scale up or scale down internally is also a good reason. You can choose to have larger or smaller rooms or more or fewer rooms for your company.
The complete service solution is another reason to choose a coworking space. We take care of reception, cleaning, Internet, printers and copiers, to name a few examples. Networking is also important for most of our tenants; we have seen many great relationships grow over the years.
What type of company fits well in your offices?
All companies can take advantage of the benefits a business center offers. At our offices, we have a large variety of different industries, companies, and individuals, which adds dynamism and creates a large network with exciting opportunities. We have small companies with one or a few people as well as large national and international companies.
We are a larger company, how many can fit in your offices?
Our rooms vary in size between 5-30 square meters. Many companies choose more than one room, and you are free to furnish and use the rooms exactly as you want.
What is included in the rent?
Most things are included in the rent at our offices. Access to Kontoret every day 24/7, conference and meeting hours, broadband and WiFi, telephone subscription / IP telephony, mail and courier management, connection to copiers/printers with Follow Me function, signage, cleaning, shower, access system, and alarm. In addition to all this, things related to the property are also included, such as heating, electricity, ventilation, and water and sewerage.
The rent also includes events such as breakfasts, AW's, parties, openings, and we encourage networking with all other companies and people on our premises. Kontoret Nybroviken, Kontoret Globen, and Kontoret Solna Centrum include reception, switchboard, and telephone services, and we are happy to help you make your everyday life as smooth as possible.
How much does it cost to rent a private office?
All our rooms vary in size and design, and the rent depends on which room you choose and how many people you are. Please tell us the wishes you have regarding the size of the room and how many people you are, and we will give you a quick estimate of the rent.
Do you take a desposit?
No, we do not take a deposit. But you pay three months' rent in advance when you move in. After that, it will be a monthly payment.
When do I have access to the office?
You have access to the office 24/7 every day of the year.
How long is the binding time?
We have a three-month binding time.
Is VAT added to the rent?
Yes, VAT is added to all our prices.
How do I book a tour of the offices?
Contact us by email, phone, or by submitting a request on our website. We respond quickly and are flexible when it comes to booking a time for a coffee and tour.
Where in Stockholm are your business centers?
We have chosen to meet you at four different locations. Kontoret Nybroviken can be found next to Nybroviken, at the top of the building at Birger Jarlsgatan 2. We opened in 1996, and the location has always been appreciated and popular. We opened the Kontoret Globen in 2004, and you will find us on the 12th floor next to the Globe, with a fantastic view that stretches several miles in each direction. Kontoret Solna Centrum opened its doors in 2007 and is located in the middle of Solna Centrum. Kontoret Alviks Strand is located next to the water, at the top of the building, with a fantastic view of Lake Mälaren.
Is office furniture included or do I need to fix it myself?
Our office rooms are unfurnished and the reason why is that most people prefer to furnish their rooms according to their own taste and wishes. If you want help with the furniture, we are happy to help!
Can I redo my office, such as painting the walls?
We want everyone to have the opportunity to decorate their office room the way they want, and we are happy to have a dialogue about painting and styling the rooms. Many people choose to put their own touch on the rooms, which we encourage.
How often can I book the meeting rooms?
Meeting and conference rooms are included free of charge at Kontoret Nybroviken, Kontoret Globen, and Kontoret Solna Centrum. The number of hours you can use depends on how many people you are. At Kontoret Alviks Strand, some meeting and conference rooms are also included free of charge, and you can rent some of them separately.
What service is included in the rent?
We want it to make your life as easy as possible in your office, and we help you with most things to ease your work and everyday life. We help you connect to printers and copiers, networks in the form of broadband and WiFi, delivery and mail handling, switchboard and telephone service, and cleaning.
Can I take my dog to Kontoret?
We love dogs, and they can be with you in your office room. Our policy is that as long as no one is scared or allergic or as long as the dog does not disturb others in Kontoret, it is welcome. We have had many dogs visiting us over the years, and so far, it has always worked well.
Is there a shower and changing room at Kontoret?
Showers are available, and we encourage everyone who exercises!
Can I bring my own food?
Of course! There are refrigerators and microwaves so you can heat your food.
What are the parking options like?
At Kontoret Globen, Kontoret Solna Centrum, and Kontoret Alviks Strand, you can rent a parking space directly connected to an elevator taking you up to each office. The parking garage next to Kontoret Globen and Kontoret Solna Centrum also offers free customer parking for guests and visitors. Next to Kontoret Nybroviken, there are several parking garages, and the nearest is just a stone's throw away, at Birger Jarlsgatan 6.
Why choose Kontoret?
This is what our dear tenants have to say
"I have been at the Solna Centrum Office for more than ten years, and I think it is absolutely fantastic. Excellent premises, good equipment and service, great access to meeting rooms, close to the center and above all a wonderful staff!"
"We have chosen the Solna Centrum Office since it is a good location for us. When our employees come from different parts of Europe, the proximity to the airport and hotels is of great value. DiaSorin likes it a lot!"
"We have chosen Kontoret because of the incredibly cozy atmosphere among tenants and staff, the nice bright offices, and the charming conference rooms. The best thing is the front desk - it makes us smile!"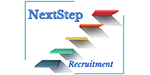 "We have chosen Kontoret because of the location. The best thing is the cohesion and all the different activities."
"We like to be at Kontoret because there is always a good atmosphere, we enjoy our airy but cozy room and the service from the staff. The best thing about Kontoret is that you can grow together with your office."
"We have chosen Kontoret because of the location, that it is cozy, and the high level of service. It is a good setup with small offices and a lot of meeting rooms of different sizes. Also a good solution for lunch and coffee."
Agneta Gjöthlén & Carina Qvarngård