Offices for thriving, networking and developing
The office Nybroviken opened in 1996, at Birger Jarlsgatan 2. Here we offer a representative office right next to Nybrokajen and a stone's throw from Stureplan.
The Globe office opened its doors in 2005, closely followed by the Solna Centrum office which opened in 2007. The Globen office is located at 41 Arenavägen, on the 12th floor. There we have a view that reaches all over Stockholm!
The Solna Centrum office is located in the middle of Solna Centrum, a better location in Solna is hard to find!
We opened the Alviks Strand office in 2011. The office is located along the water with a fantastic view of Lake Mälaren and Stockholm.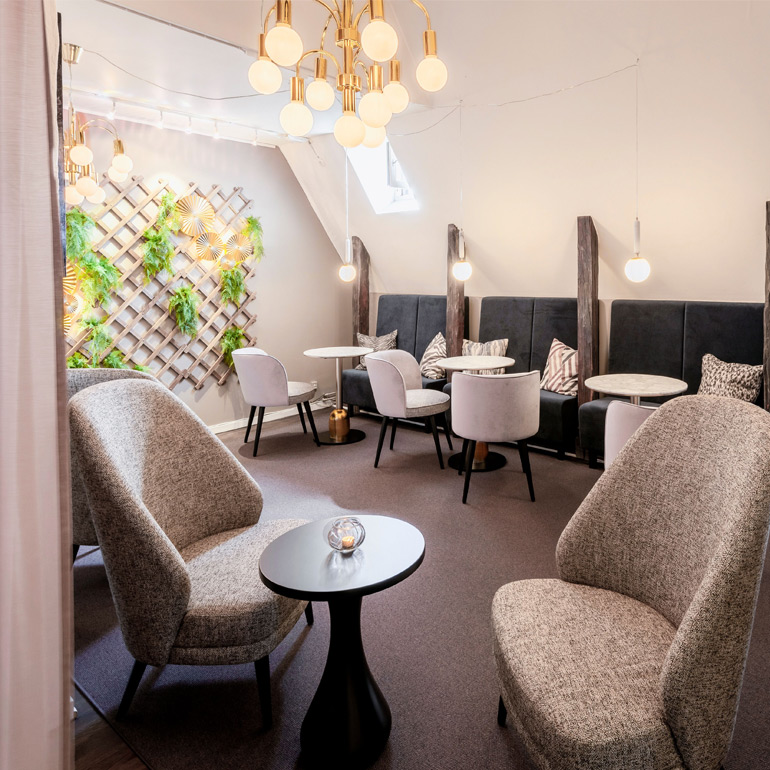 Here is every opportunity to find your favorite office. We can help you with office solutions in the form of your own office, permanent location and virtual office. Tell us how you want it in your office and we will develop a solution that is suitable for you.
The rent includes most things, a little depending on which service you choose and which office you choose to sit at. Among other things, we offer staffed reception / exchange that takes care of your calls and visits, conference and meeting rooms, mail handling, 24-hour access, all year round, Internet, telephone subscriptions, copiers, scanners, coffee and tea, fresh fruit and cleaning. We can also help with, among other things, secretarial services, dry cleaning, courier services, sales of office supplies, travel bookings, IT support and printing.
The story of Kontoret
When we opened the doors in Östermalm in 1996, we were among the first business centers in Stockholm. Back then, people hardly knew what the concept meant – today, it is an obvious alternative for companies that want a modern, flexible and affordable office. Over the years, a lot has happened both with us and in the industry. Here we give you a brief look back.
Kontoret Nybroviken
It all started in 1996 when Kontoret's founder, Per Gunnarsson, decided to offer Stockholm's entrepreneurs the business center concept, which was much lesser known at the time. Our first office opened its doors at Stockholm's most attractive addresses next to Nybroviken in Östermalm. On the fifth floor of the beautiful and historic building, Per wanted to create modern and flexible office solutions for companies of all sizes and industries. His vision succeeded.
1996
Kontoret Globen
Nine years later, in 2005, we were ready to expand. A business center in central Stockholm had proved to work well, and the next obvious location was the Globe. Its strategic location with proximity to everything a business owner could need made it a natural choice for the second Kontoret.
2005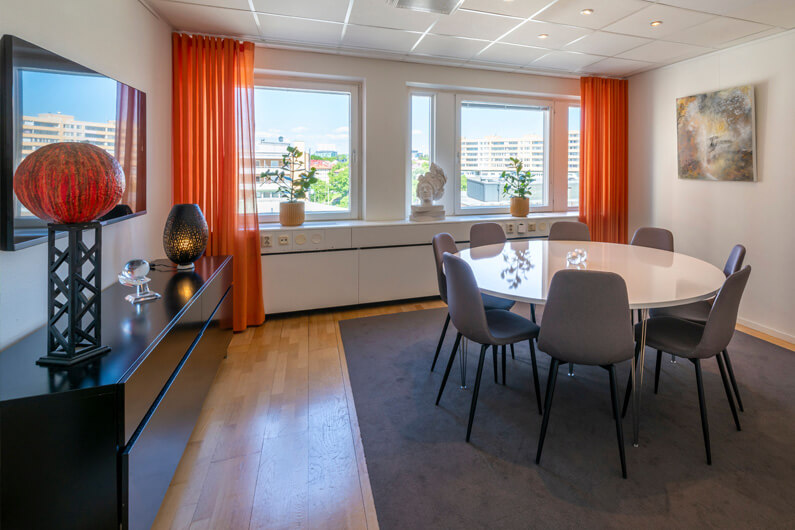 Kontoret Solna Centrum
This time only two years went by before it was time for further expansion of Kontoret. The year was 2007, and now we chose Solna Centrum - another of the Stockholm area's most strategic business locations. For those who want an office in Solna, it is hard to find a more central location.
2007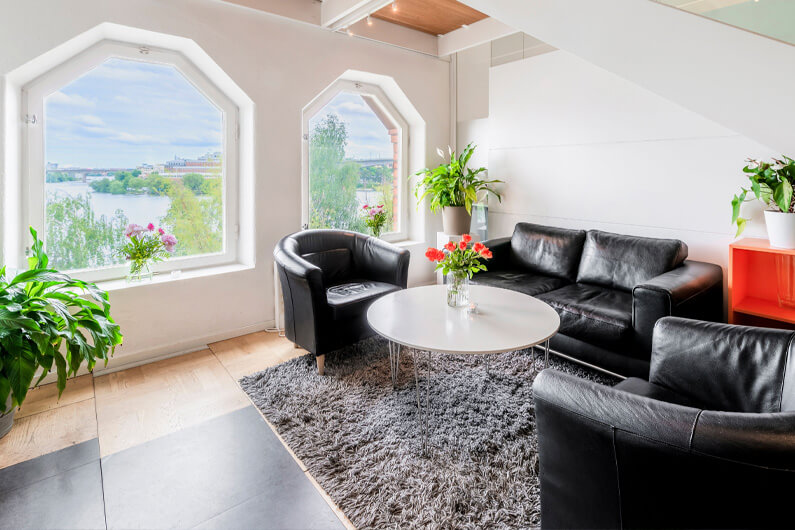 Kontoret Alviks Strand
In 2011, it was time for Kontoret's latest addition - Alviks Strand - founded by Tomas Märgel and his partner. With its fine central premises in Bromma, Alviks Strand completed our business center quartet. We have had an excellent collaboration with all our fantastic tenants during all the years, and we look forward to an equally exciting and fun future.
2011
Do you also want to be part of Stockholm's best business centers?