What is it like to work at Kontoret?
Since we opened in 1996, we have had many tenants in our business centers, and several of them have been with us since the beginning. That makes us happy and proud. Today, we have a wonderful mix of companies, both in terms of size and industry. Together we form Kontoret – a place for businesses to thrive, meet and develop. Here you can read testimonials from a couple of our happy tenants.

"I have had my office at Kontoret Solna Centrum for more than ten years, and I think it is absolutely fantastic. Nice premises, good equipment and service, great access to meeting rooms, close to the center and above all a wonderful staff!"
Maria Nettersand
B-Engaged AB

"We have chosen Kontoret Solna Centrum because the location fits our needs. When our employees come from different parts of Europe, the proximity to the airport and hotels is of great value. It is also convenient to be close to all services that Solna Center offers.
Representative meeting rooms with easy connection to conference systems and broadband means having meetings of good quality. It is also a luxury to be able to use stamping, copying, and coffee machines and that there is staff on-site who take care of us in the best way.
DiaSorin likes it a lot!"
Lina Voulethe
DiaSorin

"We have chosen Kontoret because of the incredibly cozy atmosphere among tenants and staff, the nice bright offices, and the charming conference rooms. The best thing is the front desk – it makes us smile!"
Hellen Lidgard
Baloo

"We moved into Kontoret Nybroviken about six months ago and have been very satisfied since day 1. Essential values such as people, gender equality, and the work environment are three important topics that we work with ourselves, and we chose office based on these.
We like to be at Kontoret because there is always a great atmosphere. We also appreciate our airy but cozy room and the service from the staff.
The best thing about Kontoret is that you can grow together with your office, the proximity to quick help with small matters in a stressful everyday life, and the genuinely positive vibe!"
Liza Eriksson
Red Locker

"We have chosen Kontoret because of the location, that it is cozy, and the high level of service. It is an excellent concept with small offices and a lot of meeting rooms of different sizes. There is also a good solution for lunch and coffee.
The best things are:
Fantastic service with the best staff. We are longing to come here!
Activities, parties, and vernissages.
The changes from time to time; paintings, furniture, color scheme, and fresh flowers.
The best coffee! We rather drink it here than in restaurants.
Cozy breakfasts!"
Agneta Gjöthlén & Carina Qvarngård
Ability2Sustain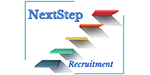 "We have chosen Kontoret because of the location. The best thing is the cohesion and all the different activities."
Temketu Woldu
NextStep Recruitment
Do you also want to be part of Stockholm's best coworking spaces?